Your partner for 3D printed sand cores
As your trusted partner with many years of experience in the use of additive manufacturing technologies, we have extensive expertise in the production of 3D printed molds. The use of innovative 3D sand printing offers several advantages that are not possible in this form with classic manufacturing techniques. For example, we supply our customers with 3D-printed sand cores and molds in the shortest possible time, promising castings of the highest quality.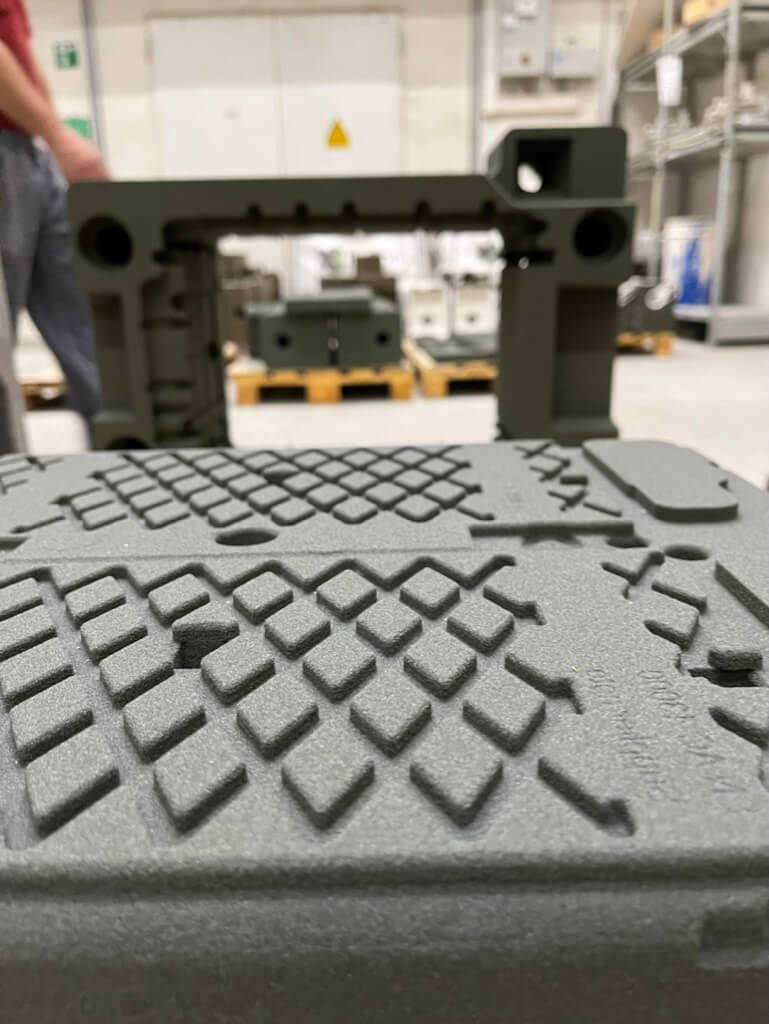 Qualitative tools fast and cost effective Tools for composite parts
What you can expect from us
With innoMold, you can always rely on first-class service. We offer you a high degree of design freedom with regard to design changes and short delivery times. In addition, we manage to produce 3D prints without tools, which saves a lot of time and money.
For small and special series
"Good advice and excellent service"
"We have been regular customers of innoCast/innoMold for years and are always satisfied with the uncomplicated implementation of our projects."
"innoMold offers high quality molds in a short time at a fair price."

Complete all-round service
We are part of the innoCast corporate group. This offers comprehensive services for the production of cast products and components for the automotive industry. From prototype to small series, innoCast offers the complete service as an automotive supplier.

Get in touch with us now
Do you have a specific task, would you like a proposal, or do you simply have a question? Then please contact us. We will get back to you shortly.
Learn more about us
As part of the innoCast Group, we belong to a network that has its strengths in the manufacturing sector, with a focus on the automotive sector.
TELEPHONE CONTACT
Find out what we mean by excellent advice. Our employees look forward to meeting you and will be happy to help you directly!